Wellion BONA HbA1c Analyzer
Do you know your HbA1c?
Find out your long-term blood sugar level in just 5 minutes!
The Wellion HbA1c Analyzer enable quick and easy HbA1c measurement in doctors offices, pharmacies and medical facilities (approved for HbA1c measurement by health care professionals). Wellion HbA1c analysers adapt to your circumstances. For home visits, measure with the Wellion HbA1c Analyzer in a handy small format, and for high test frequencies, the Wellion CLEVER HbA1c Analyzer with automated testing is ideal for you.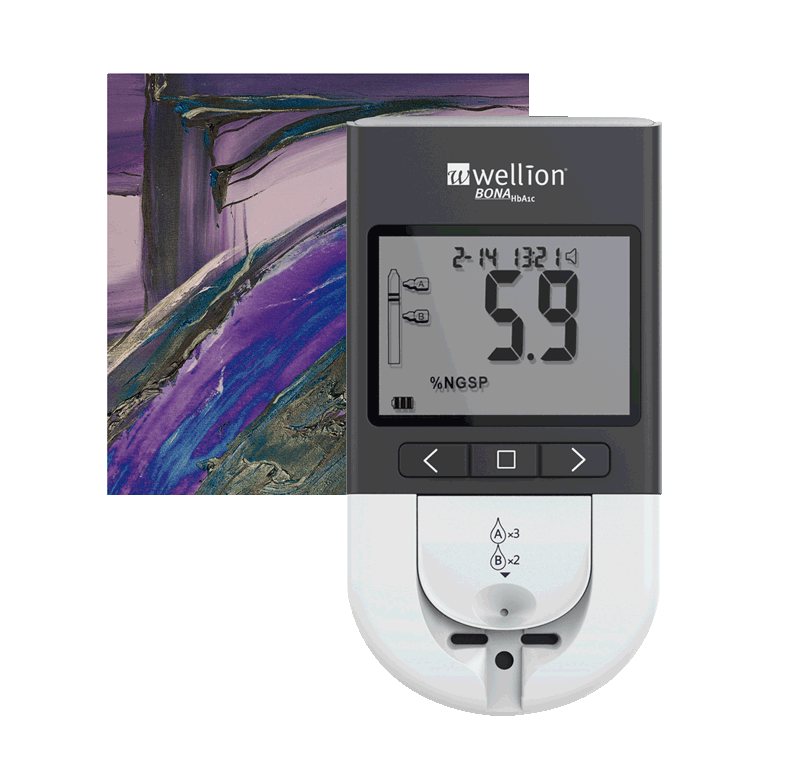 Wellion BONA HbA1c analyzer
In a handy small format
Precise result in only 5 minutes

more information
all products