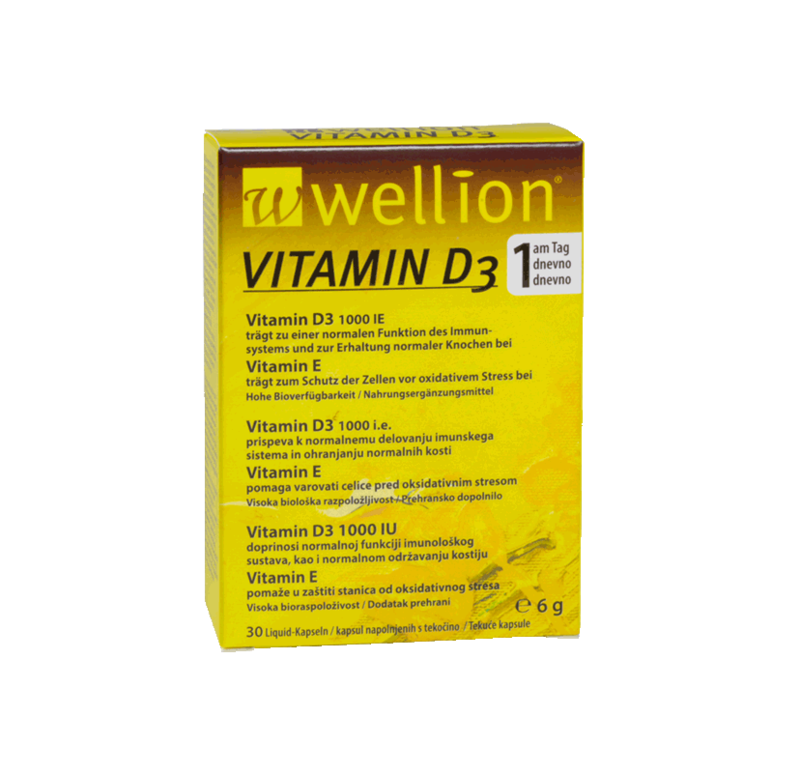 Wellion VITAMIN D3
Vitamin D3 1000 IU, Vitamin E
Wellion VITAMIN D3 | 1000 IE
Food Supplement
Vitamin D3 - 1000 IE and Vitamin E
Why is vitamin D3 also called the "sun vitamin"?
The sun is the main source for sufficient vitamin D3 formation, because under the influence of the sun's rays (UV radiation) our body can produce part of the daily vitamin D requirement itself, from a precursor of vitamin B3, while another part is additionally taken in through food.

Vitamin D belongs to the fat-soluble vitamins. If you eat foods rich in vitamin D, make sure you combine them with fats so that the body can also absorb and utilise the vitamins. The Wellion Vitamin D3liquid capsules already contain olive oil to enable the best possible absorption.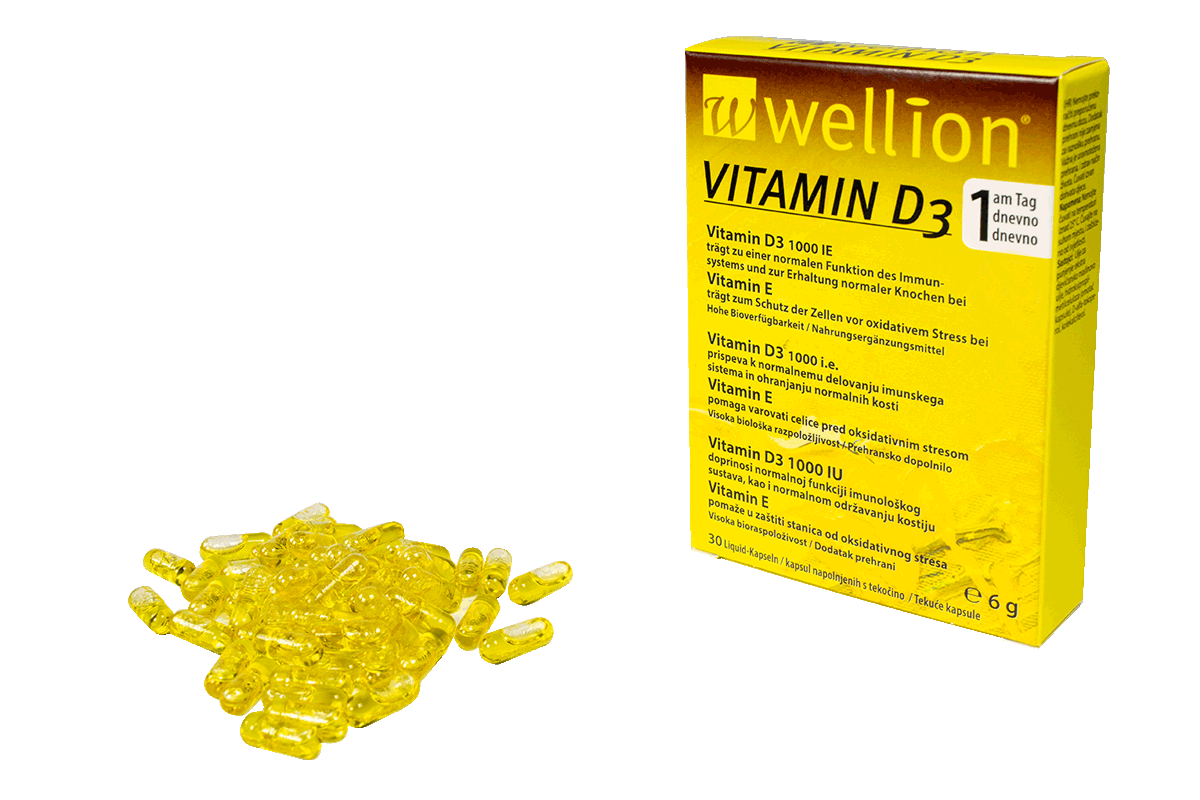 Reduced availability can have different causes:
a reduced biosynthesis with increasing age
"Sun-deficient" season
use of sunscreens, e.g. sunblocks
Supplementing a varied diet with food supplements can therefore help.
The many functions of vitamin D
Vitamin D has a variety of functions in the body:
contributes to the maintenance of normal bones
contributes to the normal function of the immune system
contributes to the maintenance of normal muscle function
contributes to normal absorption/utilisation of calcium and phosphorus
contributes to normal blood calcium levels
contributes to the maintenance of normal teeth
has a function in cell division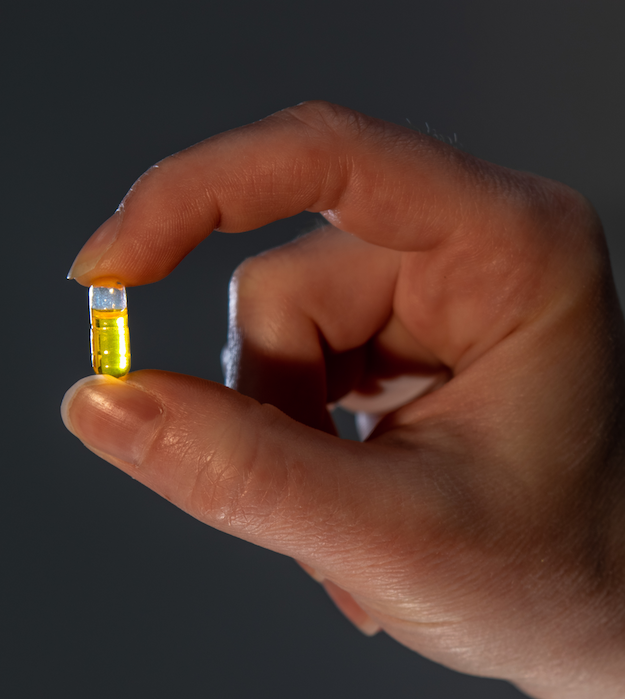 The many functions of vitamin E
Vitamin E helps to protect cells from oxidative stress.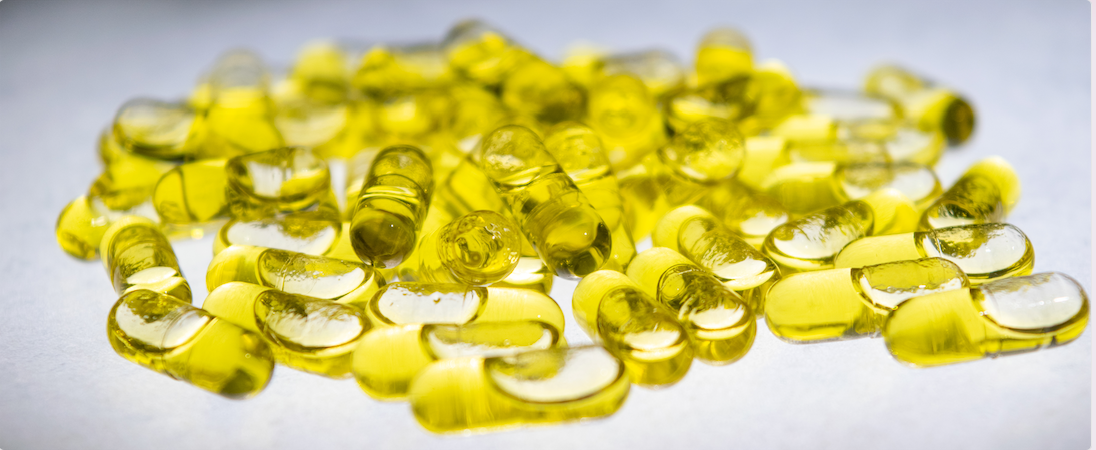 Why Wellion Vitamin D3 is ideal for you
Balanced doses and liquid in a small capsule: Each capsule contains 1000 IU of vitamin D3 in very good quality. The active ingredients are contained in liquid form in the small capsule and can therefore be absorbed very well by the body.
Bioavailability: Contains only 100% natural vitamin D3. The natural vitamin D3 is very well absorbed by the body and has a very high bioavailability.
Very good price/performance ratio: The high quality of the active ingredients contained, their dosage, the absence of undesirable additives and the very good tolerability ensure an exceptionally good price/performance ratio.
Recommended intake: Take 1 capsule 1 x daily with sufficient liquid
Packaging unit: 30 liquid capsules
Ingredients:
Filling oil: extra virgin olive oil
Hydroxypropylmethylcellulose (capsule shell)
D-alpha-tocoperol
Cholecalciferol
Keep dry and out of reach of small children. Do not use food supplements as a substitute for a varied diet and beyond the recommended daily allowance. A balanced diet and a healthy lifestyle are important.
Do not store above 25°C. Store away from light.