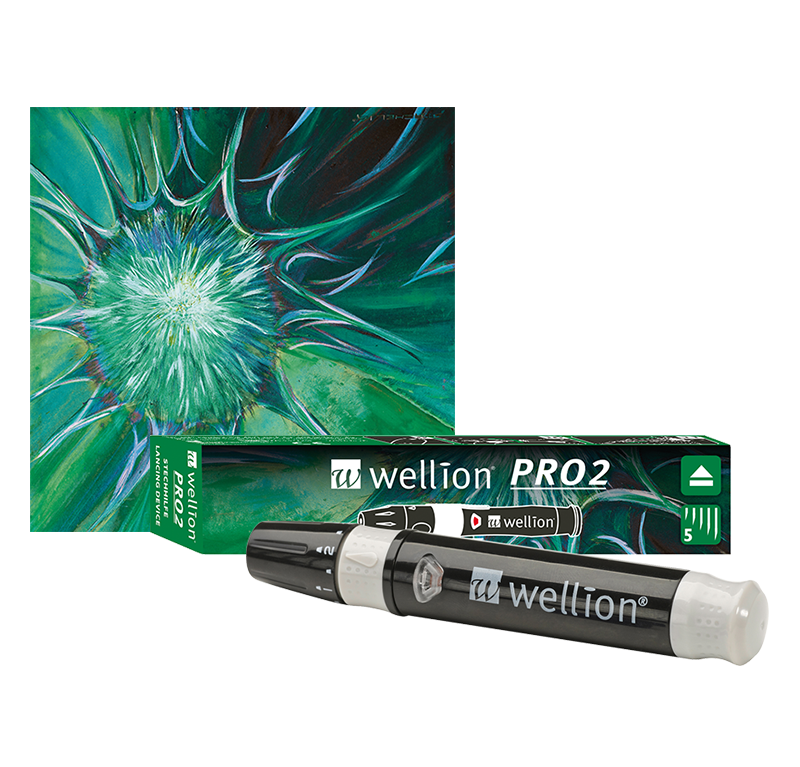 Wellion PRO2 Lancing Device
Safety by ejection button
comfortable blood collection
The Wellion PRO2 lancing device not only stands out for its attractive design and good quality, but also meets ergonomic principles. Therefore the lancing device lies well in the hand and enables comfortable blood collection. Especially the fingertips are highly sensitive, therefore the blood collection with the Wellion Pro2 finger pricker is particularly gentle and careful.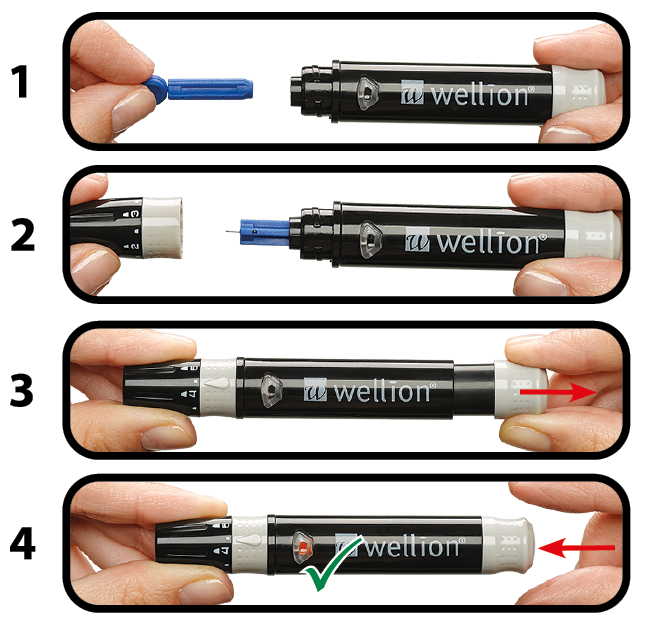 An individual penetration depth can be selected on the lancing device, with 10 gradations to choose from. This allows you to decide for yourself which depth is best suited for you to obtain a drop of blood in the right size. As large as necessary, as small as possible.
The eject button prevents stab injuries with the used lancet.
Handling
Clean the puncture site with warm water and soap and dry it carefully. Warm water stimulates the blood flow and makes it easier to obtain a blood sample.
Let your arm hang down at the side for 10 to 15 seconds and massage from the wrist towards the ball of your thumb and fingers. This also stimulates the blood flow.
Unscrew the adjustable cap from the lancing device and insert the lancet by pressing it down firmly until it stops.
Unscrew the protective cap from the lancet. Screw the adjustable cover cap back onto the finger pricker in a clockwise direction.
Adjust the lancing depth on the adjustable cap (1 is the shallowest, 10 the deepest).
Hold the finger pricker firmly with one hand and pull the back cap back with the other hand until you hear a click and the finger pricker is tightened.

The release button is now red, so you can always tell whether the finger pricker is ready to draw blood.
If the trigger button is not red, pull the back cap back again until the trigger button turns red.

Press the lancing device laterally against the fingertip and press the release button to prick.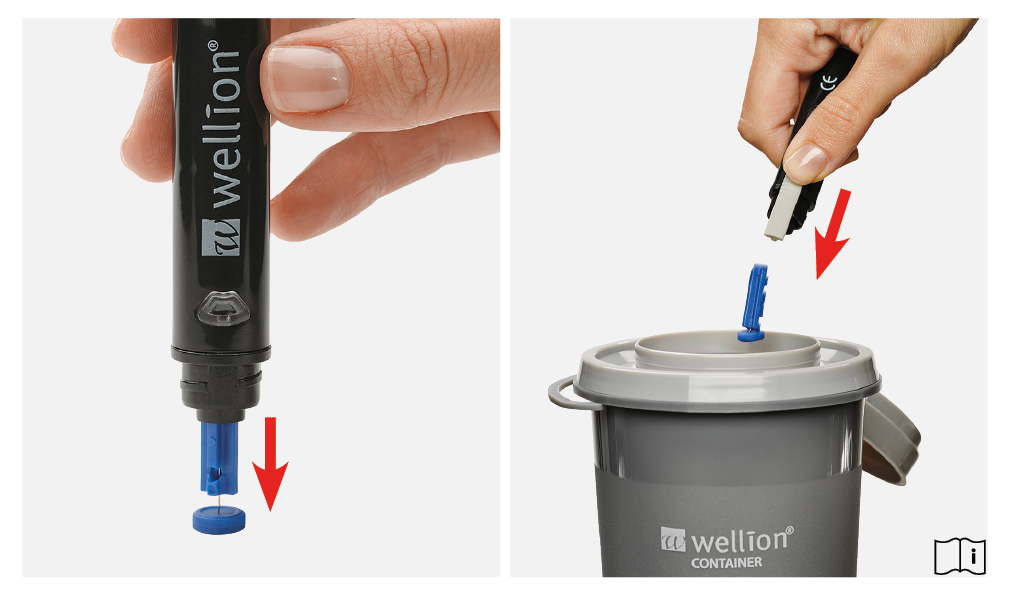 For all lancets except the Accu-ChekSoftclix, Securlancets Pro lancets and OneTouch Delica lancets
Order now